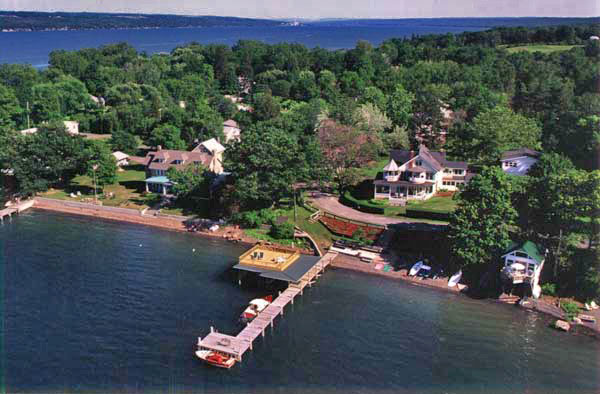 After 26 years as a B&B, we have decided to "take down the shingle".
26 years??? How in the heck did that ever happen?
Many, many thanks to our thousands of guests over those years...we have enjoyed having each and every one of you in our home... well, almost each and every one!
I am especially grateful to those of you who, literally, have grown old with us! You are too many to mention, and you know who you are!
...and please, don't worry, I promise not to use any real names in the book!
With Much Gratitude,
Maura and Skip

Home | Cottages | Winery Cruises
maura@silverstrand.net
800-283-5253
7398 Wyers Point Road
Ovid, New York 14521
(607) 532-4972